The Hufcor 600 Series™ is a versatile operable wall system offering aesthetic beauty, functionality and adaptability. Providing durability and various levels of acoustic choices, the 600 series boosts confidence and leaves a lasting impression. It's panel design is the most versatile in the industry offering a wide range of customizable options.
Key Product Features:
Quick-Set™ mechanical top and bottom seals that provide the most reliable and fastest in field-operation.
Deep nesting, interlocking bullnose/astragal and integrated seals provide a reliable vertical seal that maintains superior acoustic performance.
Acoustic ratings up to 56 STC as per ASTME-90.
Panel configurations – Omni directional and paired.
Track system configurations – Omni-directional, pairs and manual trains, and electric continuously hinged.
Available in three standard trim colors – lamb wools, brown or gray.
Custom colors available for metal trim.
Variety of automation, safety and accessories options.
Available with 1 hr. fire rating.
Complete system warranty for two years.
We offer a wide range of customization options for our Operable Walls 600 Series™. Our technical team will help you incorporate these features in creating an end product that suits your needs.
Panel Configuration – Omni, paired or continuously hinged
Acoustic Ratings
Special requirement options– Fire rated or electrically operated
ADA Compliant Pass Door – Single or double
Track Systems
Choice to add:
Pass Door Inclusion Options – Exit signs, Automatic door closers, panic hardware, locks, frame and prep for window, peep viewer
Pocket Doors for Partition Storage – factory-finished or field-finished
Work Surface – Inset or full-height dry erase steel marker boards, inset porcelain enamel steel dry marker or chalkboard, eraser pocket or tack boards
Acoustic Baffle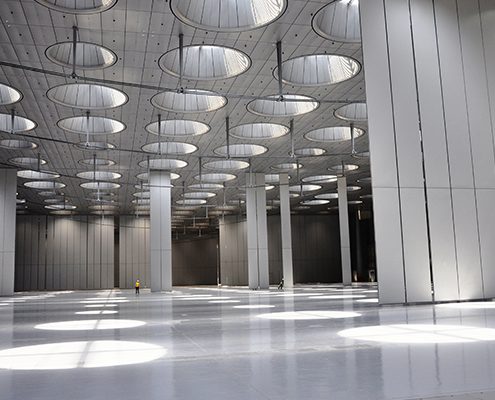 Our broad selection of finishes allow you to customize this product based on your project criteria. View/Download a selection of our finishes below.
HUFCOR Operable Walls 600 Series™
HUFCOR Operable Walls 600 Series™
HUFCOR Operable Walls 600 Series™
HUFCOR Operable Walls 600 Series™
HUFCOR Operable Walls 600 Series™
HUFCOR Operable Walls 600 Series™
HUFCOR Operable Walls 600 Series™
HUFCOR Operable Walls 600 Series™
HUFCOR Operable Walls 600 Series™
HUFCOR Operable Walls 600 Series™
HUFCOR Operable Walls 600 Series™
HUFCOR Operable Walls 600 Series™